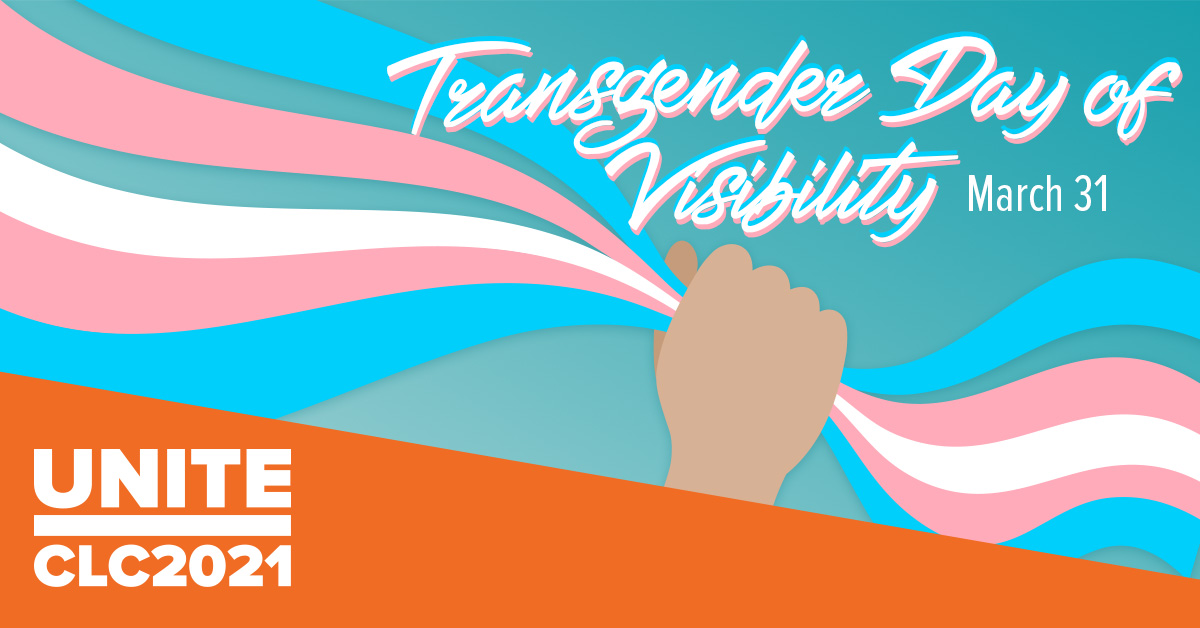 Today we celebrate International Transgender Day of Visibility. Trans activist Rachel Crandell-Crocker created the day in 2009, to celebrate Trans people and to raise awareness of the barriers and abuse faced by Trans people worldwide.
Trans people experience some of the highest levels of discrimination, harassment, and violence in Canada and BIPOC Trans folks face even higher levels. Trans people continue to experience transphobia when accessing housing, health care, education, employment, and feeling safe and secure at work. The is the structural and systemic discrimination that alienates so many Trans folks every day.
The COVID-19 pandemic has had an even greater impact on Trans people. Trans folks experience unemployment rates over the Canadian average and for them any job loss can be devastating. Lockdowns have meant that the safe spaces Trans people rely on for safety, acceptance and support have been restricted.
That is why, as labour activists and as a movement, we must demand a recovery that is inclusive and safe, provides good jobs and accessible public services for everyone. We must demand trans rights in our workplaces, during collective bargaining and in the streets. We must continue to dismantle systemic and institutional inequities to eliminate transmisogyny and transphobia at work and beyond.