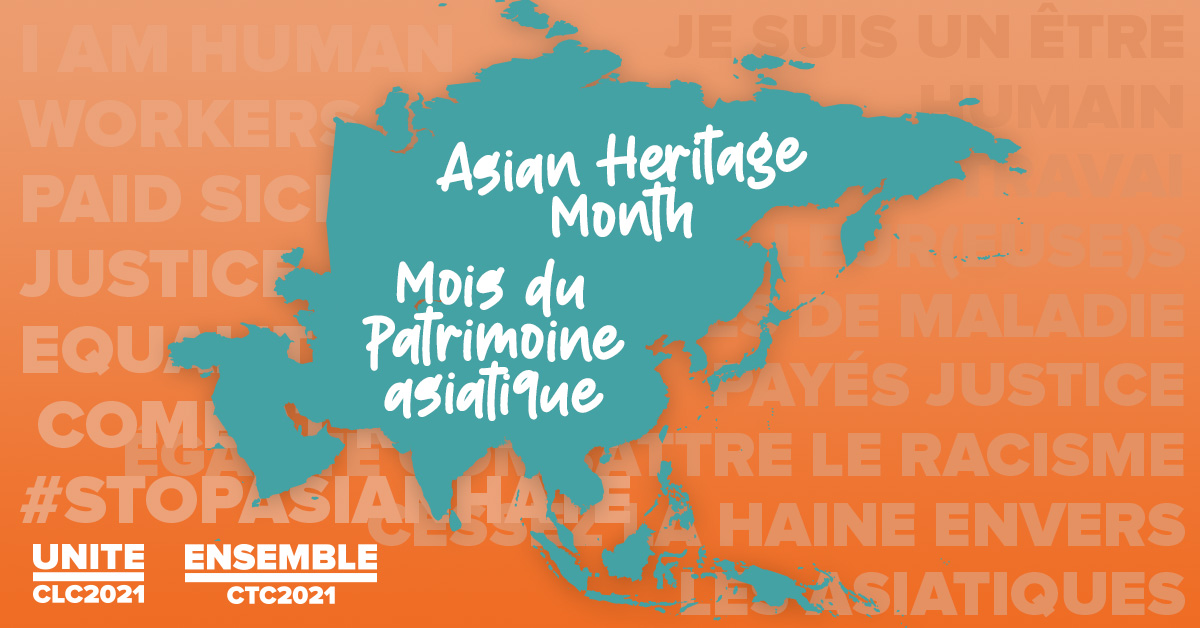 On Asian Heritage Month, Team Unite acknowledges and honours the activism of Asian people in their fight for human rights and social justice. Their ongoing struggles against multiple forms of oppression have been instrumental in strengthening our labour movement and our communities.
Throughout history, we have seen examples both abroad and within our own borders, where those of Asian descent have been discriminated against. Two discriminatory policies rooted in xenophobia that had devastating effects on Canada's Chinese communities are the Chinese head tax and the Chinese Exclusion Act. For many decades, Chinese immigrants were charged arbitrary sums to enter Canada or were denied access altogether despite having contributed significantly to the building of early infrastructure in Canada. Another example is the Komagata Maru incident which led to challenges against the federal government's racist "continuous journey regulation".
In recent times, we have seen Asian people stand up as they face a rising tide of anti-Asian racism and violence. Asian Canadian communities have experienced an increase in racist threats, slurs, and physical violence. This is not acceptable.
Team Unite stands in solidarity with Asian communities and we take this opportunity to remind everyone to act against anti-Asian racism, discrimination, xenophobia, misogyny, sexism, and all forms of oppression today, tomorrow, and always.