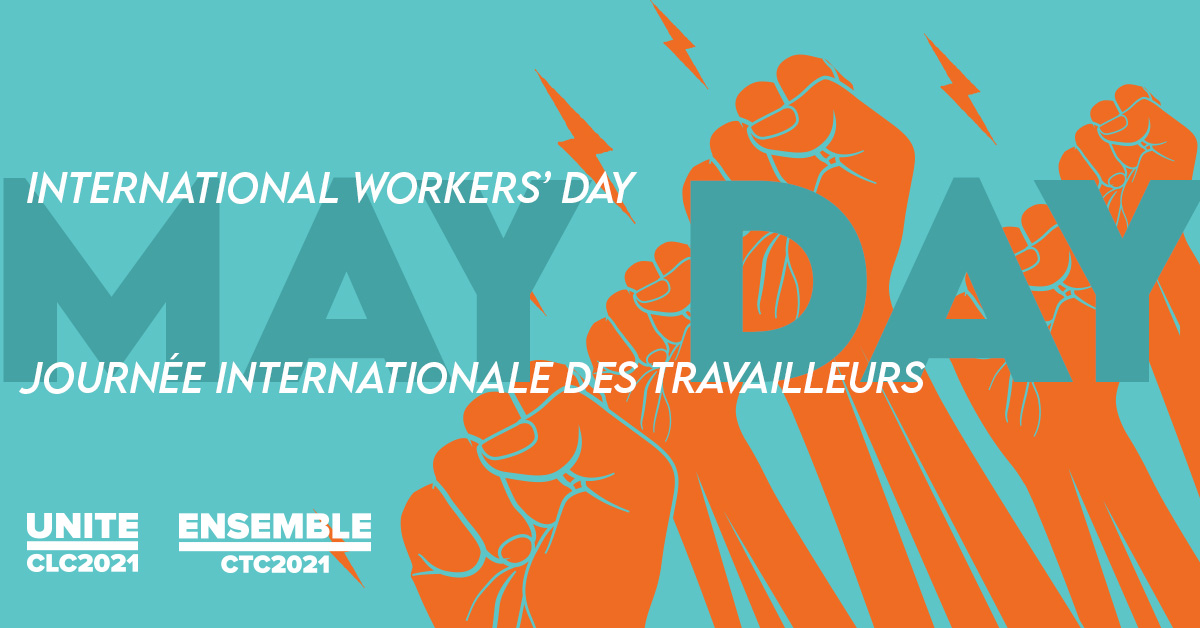 On International Workers' Day, Team Unite stands in solidarity with workers across the world organizing for labour rights and economic justice. We must also always honour and draw inspiration from the historical roots of this celebration where activism and collective power won the struggle for an eight‑hour workday for many.
In the face of a global pandemic, workers in Canada and around the world are organizing for safe working conditions, a living wage with benefits and a pension, and quality public services for everyone.
Workers and activists across the country are united in calling for governments at all levels to implement paid sick days to keep everyone safe.
The crisis has exposed serious gaps and inequities in our country, and between countries. It has shown the devastating consequences when governments cut, privatize or neglect public services. The importance of strong public services, and the value of front-line workers, have never been clearer. Let's make sure workers are at the heart of the recovery.
On May Day, in Canada and around the world, we recommit to speaking out against oppression, and to building a post-pandemic world where all workers are valued and their rights are protected.